CIABATTINE Wholemeal, White or Unsalted – DRY BAKED PRODUCT SUBSTITUTES FOR BREAD
The ciabattine are rectangular in shape made with high quality ingredients cooked in the oven, cut in half horizontally and made toast again in the oven. It follows that they have a porous and a compact face. Its rectangular shape makes it more suitable for creating delicious preparations based on seasonal vegetables and often used in place of round freselle.
The ciabattine can be used instead of bread in diets as they are rich in fiber and low in fat. Different varieties depending on the lifestyle: wholemeal white and without salt.
In the no-salt variety, as you can imagine, they are excellent for a diet low in iodine. We therefore want to be flexible and make our products suitable for all people.
Variety: White, Whole Wheat, Whole Wheat No Salt.
Ingredients: '0' type wheat flour, 40% whole wheat flour (wholemeal, no salt), water, salt, brewer's yeast.
Nutritional values: quantity per 100gr of White Ciabattine.
Energy value 341 kcal;
Protein 11 g;
Fat 1.09 g
of which saturated 0.1 g;
Carbohydrates 69.70 g;
Sugars 3.40 g;
Fiber 5.25 g;
Sodium 0.59 g.
Specifications: Elongated shape, 10cm length, 12pcs per pack.
Additional Information: Contains GLUTEN, no dyes, no additives, no preservatives.
The product does not contain Corn, Soy, and their derivatives. According to EC Reg. 1829/2003 and 1830/2003 it does not contain genetically modified organisms.
Recipes: Freselle Calabresi with tomato
Ingredients for 4 people: 4 fresh wholemeal bread, wine vinegar, tomatoes, olive oil, salt, basil leaves, ripe tomatoes.
Preparation: soften the freselle with water and vinegar and season with chopped tomatoes, oil, salt and basil leaves.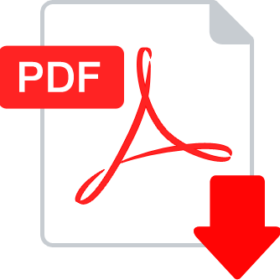 Download Catalogue