Crunchy Parmesan Cheese Bowls – Cheese Snack set in traditional recipes
Made with 100% Semi-Matured Cheese, our Parmesan Cheese Bowl's simplicity guarantees 6 months of shelf life without need of refrigeration!
Our formula, just like BREAD, the symbol of civilization, it's meant to be a universal product, which can be used within the context of any culture and combined with any recipe. We could very well start with replacing single-use cutlery in a very delicious, nutritious and ingenious way.
INGREDIENTS
INGREDIENT TYPE QUANTITY in % in the finished product:
RAW COW'S MILK 98,371
Dried SEA SALT 1,6
CALF RENNET 0,004
LYSOZYME Egg Protein 0.025
* ingredients in bold are allergens
PRODUCT NAME
LE GRAN CIALDE PARMIGIANO REGGIANO CHEESE BOWLS
PRODUCT DESCRIPTION
Dry and crunchy parmigiano cheese portioned in 6 bowls per pack, used as fine finger food
PRODUCT CHARACTERISTICS
Color: GOLDEN YELLOW OR STRAW YELLOW OR LIGHT ORANGE
Characteristic aroma and flavor: fragrant, delicate
Structure of the dough: crunchy
Fat on dry matter: minimum 39%
Standard shelf life and storage:
– PACKAGED ATM: expiration 210 days, temperature <60 °C
MICROBIOLOGICAL VALUES
UNIT OF MEASUREMENT PARAMETER VALUE
Total coliforms CFU/g < 100
E. coli UFC/g < 10
Yeasts UFC/g < 10.000
Molds UFC/g < 500
Staphylococcus aureus UFC/g < 10
Listeria monocytogenes UFC/25 g Assente
Salmonella spp. UFC/25 g Assente.
NUTRITIONAL VALUES – Content per 100 g
ENERGY VALUE (per 100 g): Kj 1530 / Kcal 368
Fats g 39 of which saturated g 28
Carbohydrates g 0 of which sugars g 0
Fibre g 0
Proteins g 49
DIMENSIONS/WEIGHT/PACKAGING OF THE PARMIGIANO REGGIANO CHEESE BOWLS
LE GRAN CIALDE 160g e
Unit weight: 160g e
Inner packing: Transparent vacuum bag with internally sealed label.
Outer packing: Type: CT 10
Dimensions: mm 500 x 300 x H.220
Material: Cardboard (complies with EC directives)
Closure: Cartons are sealed with insulating tape
Composition: Pieces / carton: 24 Cartons / pallets: 45 Pallet type: 80 x 120
CONFORMITY 'LABELING
Hereby, we declare that all the labels applied on our products comply with the characteristics listed in this sheet.
The cooking process makes the product lactose free and shelf life without refrigeration.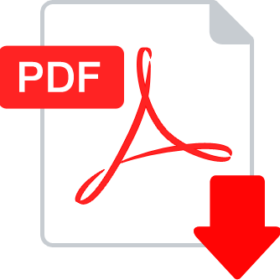 Download Catalogue