High Quality Italian Pasta: Fettuccine all'uovo N°7.
250 g. pack
Length: 240 mm
Cooking time: 5 min.
Quality, zero compromises
100% Italian semolina and eggs
Low temperature supply chain
Natural source of protein
Full-bodied and authentic taste
Cooking for 100g of Fettuccine all'uovo N°7:
Bring to boil 1 liter of water
Add 100g of Fettuccine
Add 10g of salt
Cook for 5 min
Drain and dress the pasta as desired
Egg Pasta
Ingredients for durum wheat semolina:
Durum wheat semolina & fresh pasteurized Category A egg (35%)
Country of wheat cultivation: Italy.
Country of wheat milling: Italy.
Nutritional table for durum wheat semolina
| | |
| --- | --- |
| Energy | |
| Fat, total | |
| – Fat, saturated | |
| Carbohydrate | |
| – Sugars | |
| Fiber | |
| Protein | |
| Salt | |
Durum wheat semolina
The percentage of proteins is the most important qualitative factor of semolina, the higher it is, the more valuable the semolina is. The characteristics of the durum wheat semolina used at Pastificio Massi are:
1. high protein value;
2. "customized" granulometry specially designed to satisfy the desired characteristics for our dough;
3. natural yellow color.
Whole Durum wheat semolina
Wholemeal pastas are preferable to refined ones due to their higher content of fiber, mineral salts, vitamins and proteins. To be of quality a product must contain whole durum wheat semolina, without the addition of bran and refined semolina.
The stone-ground wholemeal semolina, used at Pastificio Massi, is a very high quality product, with a "high protein content" and "high fiber content".
Monococco Farro
Monococco Farro (the Triticum Monococcum variety, more commonly known as "little spelt" or "spelt" in English), is the oldest of the spelt varieties to be found today, and has been grown for over 10,000 years. Very much present in Italy, it is a typically Mediterranean variety.
It is characterized by a simpler gluten structure which makes doughs made with this grain difficult to use for conventional pasta making processes.
Compared to other varieties of wheat, spelt contains less gluten and is less caloric. It has good amounts of B vitamins and proteins.
The high content of fats, phosphorus, potassium, pyridoxine and beta-carotene plays an important role in cellular functions and makes it an efficient antioxidant agent.
Our spelt also has very high stability – an indication of a high quality product.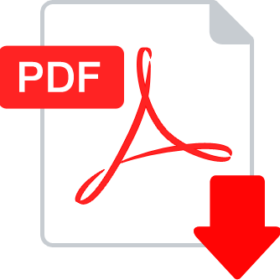 Download Catalogue