ALMOND COOKIES WITH CHOCOLATE FILLING IN TIN
This small masterpiece, designed to delight the palate, follows a scrupulous production process in order to maintain the features of a sweet that is still cherished in its birthplace.
Baci di Dama and soft amaretti are among Italy's historic pastries, a tribute to tradition, masterpieces that Pasticceria Rippa produces by faithfully following the authentic and original recipe, respecting the careful processing of the raw materials, which are rigorously selected and continuously checked.
Ingredients:
Wheat flour type 00, Sugar, Anhydrous butter, Almonds, Chocolate (cocoa paste, sugar, cocoa butter, emulsifier: soy lecithin, flavourings), vanillin.
Allergens: Wheat, milk, almonds, soy. May contain traces of dried shell fruits.
Sensory features:
APPEARANCE: Almond cookies with filling of chocolate
COLOUR: gold
FRAGRANCE: almonds and chocolate
TASTE: almond note and of dark chocolate
CONSISTENCY: friable
DELIVERY/STORAGE CONDITION: Store in a cool, dry place
SHELF LIFE: 365 days
Batch code: Day of production and number of week of production of the current year.
PACKAGING:
Type of Primary packaging: Flow pack (Rippa)
Material of Primary packaging: PP coex film (coextruded polypropylene)
Type of Secondary packaging: Double bow
Material of Secondary packaging: Twisting wrap
Type of Third packaging: Film (neutral-transparent) contain 150g of product
Material of Third packaging: BOPP (Bi-Orientated Polypropylene Film)
Type of Quaternary packaging: Tin (selling unit)
Material of Quaternary packaging: Tinplate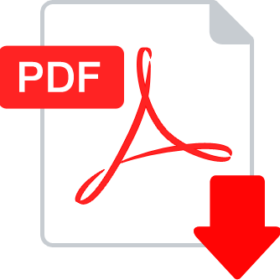 Download Catalogue