FRESELLE wholemeal or White – BEST QUALITY DRY BREAD WITHOUT PRESERVATIVES
Variety: White, Wholemeal.
Ingredients: '0' type wheat flour, water, 40% whole wheat flour (wholemeal), salt, brewer's yeast.
Nutritional values: quantity per 100gr of White Freselle.
Energy value 341 kcal;
Protein 11 g;
Fat 1.09 g
of which saturated 0.1 g;
Carbohydrates 69.70 g;
Sugars 3.40 g;
Fiber 5.25 g;
Sodium 0.6 g.
Additional Information: Contains GLUTEN, no dyes, no additives, no preservatives.
The product does not contain Corn, Soy, and their derivatives. According to EC Reg. 1829/2003 and 1830/2003 it does not contain genetically modified organisms.
The freselle (or friseḍḍa, freseḍḍa, frisa or friseddha in the various Apulian variants) is a durum wheat tarallo (but also barley or in combination according to various proportions) baked, cut in half horizontally and baked again in the oven. It follows that it has a porous and a compact face. It is important to distinguish between frisa and bread: in fact, frisa is not a bread, as it is cooked twice (bis-cooked).
"Throw your bread into the water, because after a long time you will find it" (Ecclesiastes, 11,1).
These words do not refer to fresella, but they would fit perfectly. The southern "fresella" is nothing more than a slice of bread put back into the oven (and therefore bi-scalded): but just sponge it with a little water, and here, "after a long time", that bread is found, ready to use. Fresella is a poor food. In the sense of "suitable for the poor", because it is cheap.
Recipe: Calabrian salad with freselle
Ingredients: freselle, potatoes, salted capers, tomatoes, cucumbers, Greek black olives, Greek green olives, extra olive oil, salt, fresh basil leaves.
Preparation: Cut the onion thinly and soak it in vinegar. Wash the capers from the salt in warm water and put them in vinegar. Boil the potatoes, then cut them into large pieces and season with oil, salt and garlic. Keep aside. Peel the cucumbers, cut them into chunks and season them.Put the olives, both black and green, in a bowl and season with the squeezed capers, oregano and oil. Wet the "freselle", break them coarsely and put them on top of all the ingredients that you have gathered in a single salad bowl in the meantime. Garnish with basil leaves.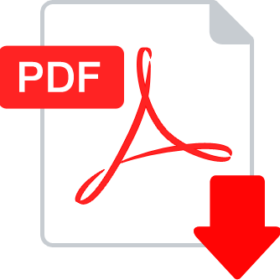 Download Catalogue